Smart SuSastho Kormi
Be A Guardian Of Health In
Community
Health screening,
Telemedicine,
Patient Referral to Hospital & Labs,
More medicine sold through digital prescription.
SSK - The Center For

Good Health

With our SuSastho App, a health worker can easily and efficiently provide digital healthcare to the common people of the area using his/her smartphone with the combination of healthcare agent app and smart medical devices. The one who provides such digital healthcare to the people using SuSastho App is known as Smart Susastho Kormi or SSK. As a local health guardian, he/she is providing good health care to the people of the community.

There are over 2,000 SSK or smart health workers in different parts of Bangladesh as part of CMED's digital healthcare endeavour.
Who can be our SSK?
Health workers, community paramedics, village doctors, MATS, DMF or other medical degree holders involved in healthcare or pharmacy business;

Women and men who want to become self-reliant by providing healthcare to the people of their area by becoming health entrepreneurs;

Enthusiastic health workers who are willing to provide healthcare in a smart digital way instead of the traditional or manual method;

Uses smartphones and is able to run mobile apps;

Able to invest at least Rs 5,000 to buy a smart medical device.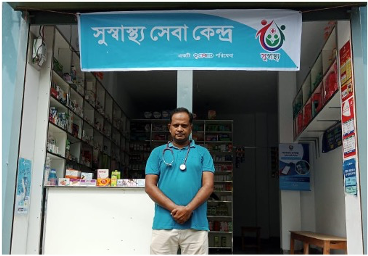 Through this platform I can ensure better services for my clients. Patients can share previous documents through this platform and get better suggestions from qualified physicians of 'SuSastho Telemedicine' service. Moreover, footfall of patients increases at my shop. Medicine sells increased because people used to take full course if advised by registered physician.
–Md. Jahangir Sikder, Jannat Medicine Point, Sadar, Narayangonj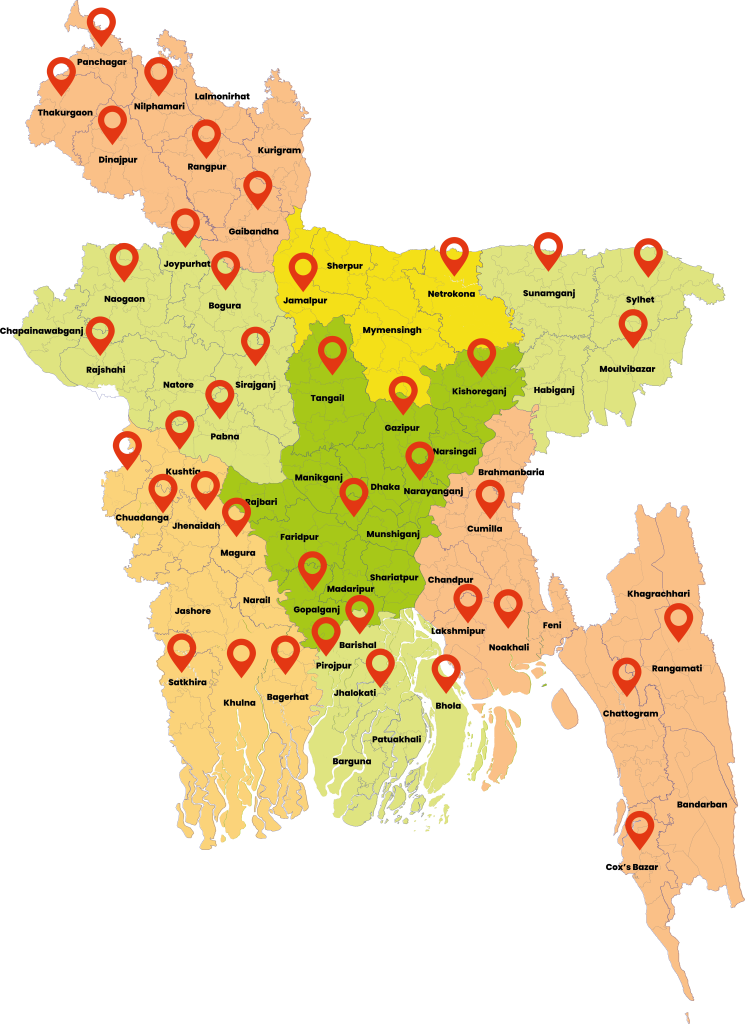 Smart SuSastho Kormi (SSK)
Number of SSK
Area of work
Narayanganj SSK
63
3 Upazila of Narayanganj
Nawabganj SSK

20

Nawabganj, Dhaka & Dohar, Dhaka

Keraniganj SSK

7

Keraniganj, Dhaka

Bagerhat SSK

12

Bagerhat Sadar Upazila

Bogura
7
Bogura Sadar Upazila
Nilphamari A SSK
21
Bogura Sadar Upazila
Nilphamari B SSK
30
Rangpur SSk
13
Rangpur
Chattogram SSK
4
Anawara Upazila
Other areas
13
Different areas of Barishal
PKSF
619
50 Unions of 34 Zila
Tottho Apa
1490
590 Sadar Upazila of Upazila Information Center