Healthcare at


Every Doorstep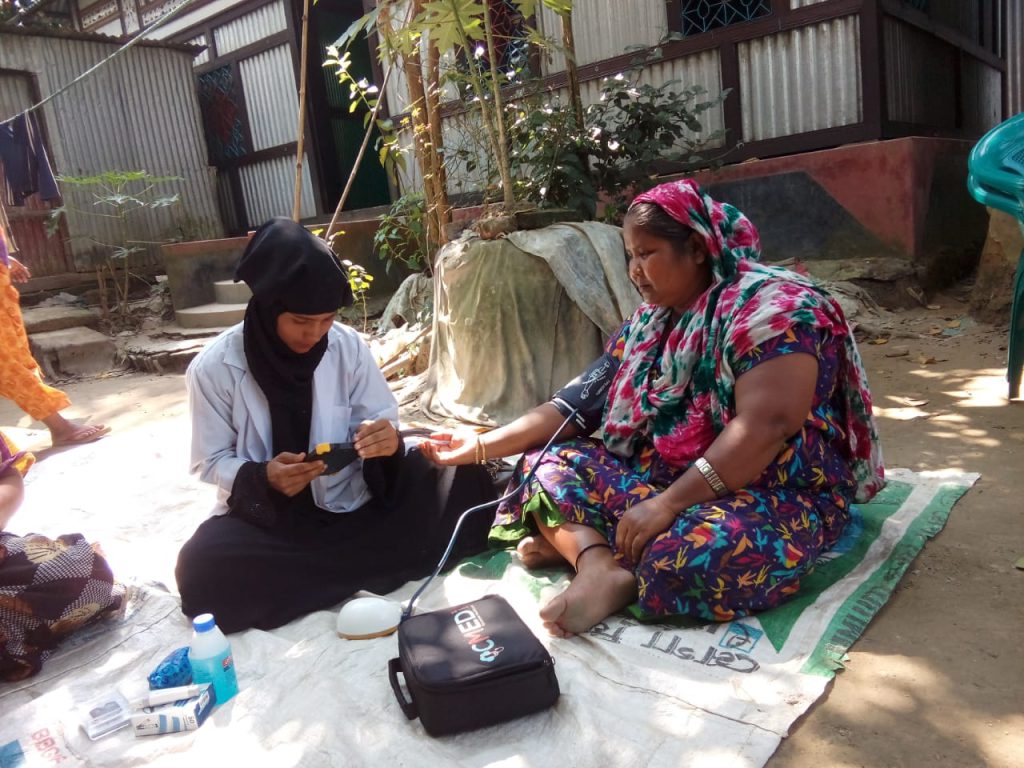 DIGITAL PRACTITIONER
(GP) MODEL
The GP model is the ultimate end-to-end digitally-enabled healthcare service that focuses on making healthcare available, affordable and accurate for all.  In this model, people can get preventive & primary medical care delivered to their doorstep with the help of Digital Health Account along with all other healthcare services as & when needed.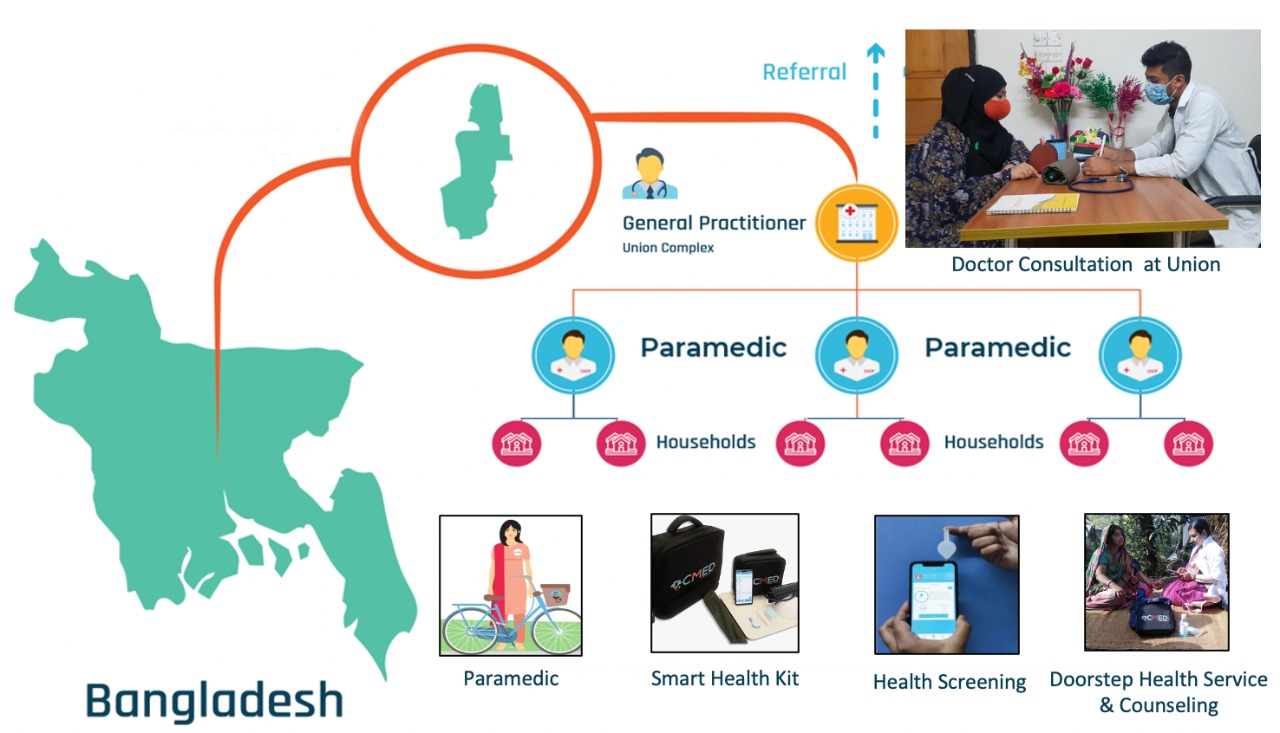 Changing Community
Healthcare for every home!
Female subjected to discrimination of child marriage
Comprehensive health services in 100 taka only!
Doorstep health screening for the people in need

Health visitors go to every doorstep to screen every village personnel to ensure proper screening.
Rural GP

Full-functioning GP center giving treatment to every person of disadvantaged community.
Urban GP

Creating jobs for paramedics in rural areas and thus creating dignity for woman health visitors.
Woman Empowerment

Urban GP model at Korail makes equitable healthcare accessible for even the BoP population.
Healthcare in slums: possible or not!
Web Developer

Fair, equitable health services offered at GP centers irrespective of the patients cast, race, occupation and social standing.
The untouchables!
UI/UX Designer

Providing Universal Health Coverage to all irrespective of social position, class, income, geography.
Universal Health Coverage
– By 2030, reduce 1/3 premature mortality from non-communicable diseases
– Achieve Universal Health Coverage
– By 2030, achieve full & productive employment & decent work for all people
– Achieve higher levels of economic productivity through technological innovation