Better Health. Better Productivity
Digital Health Corner
Digital Health Corner (DHC) is a comprehensive healthcare solution that takes care of the health of employees in a company. With this digital healthcare service, office employees and factory workers can get primary and preventive healthcare services by implementing DHC in the office or factory.
*BUFFET Annual Employee Wellness Survey 2012
Caring For Employee
Health
Health is Everyone's Right, Better Health of Workers is Our Mission!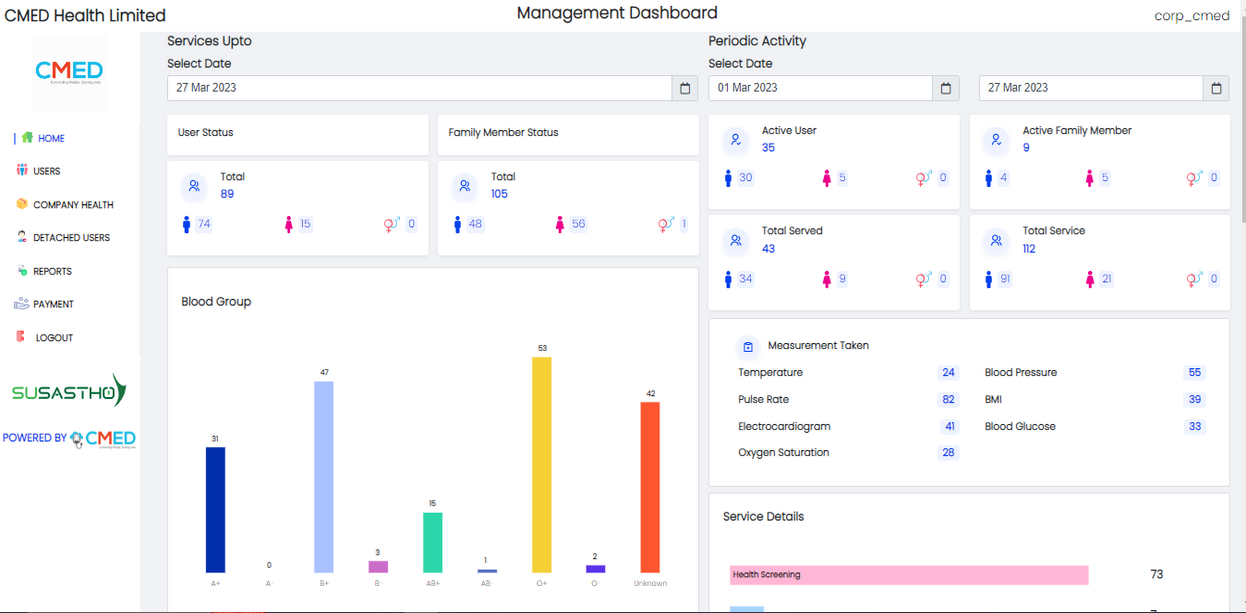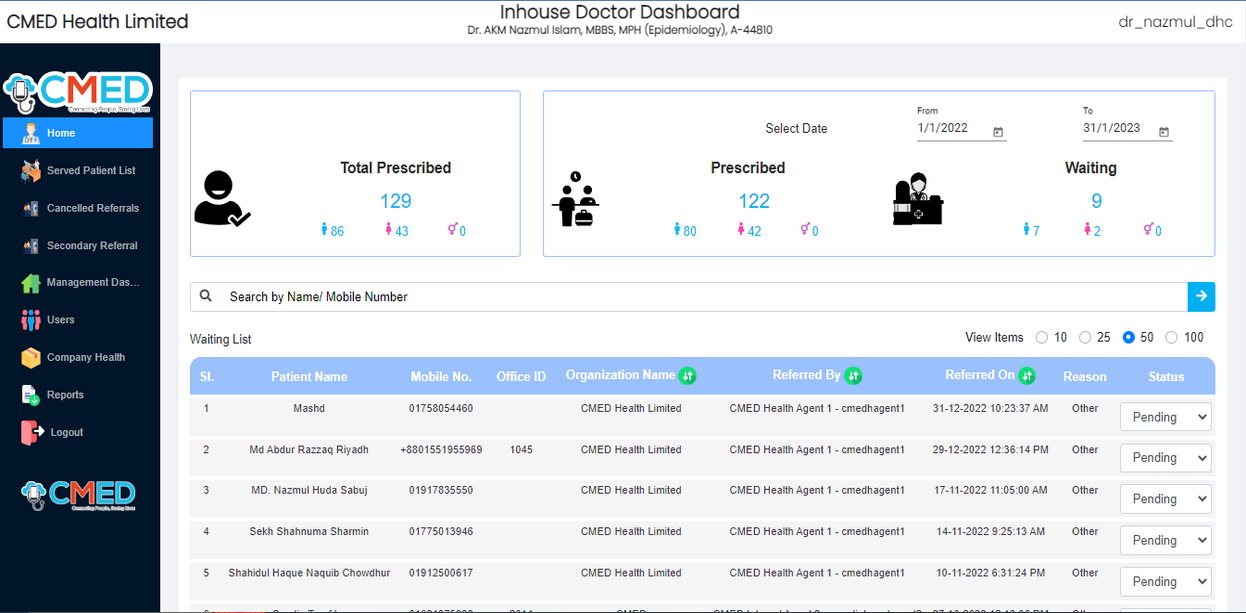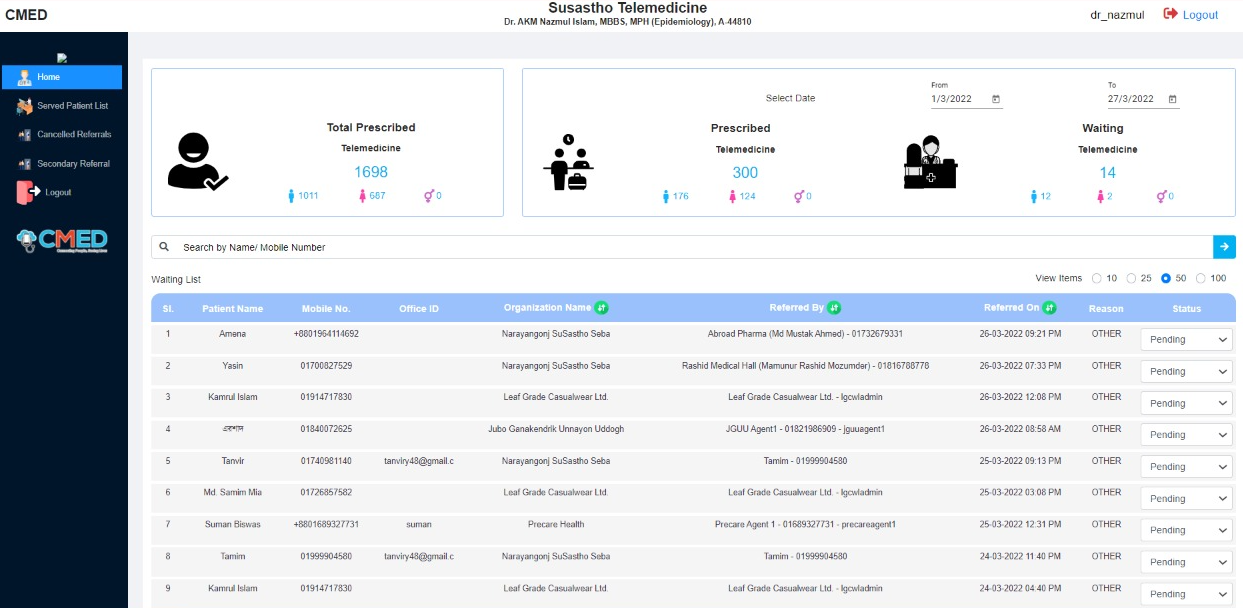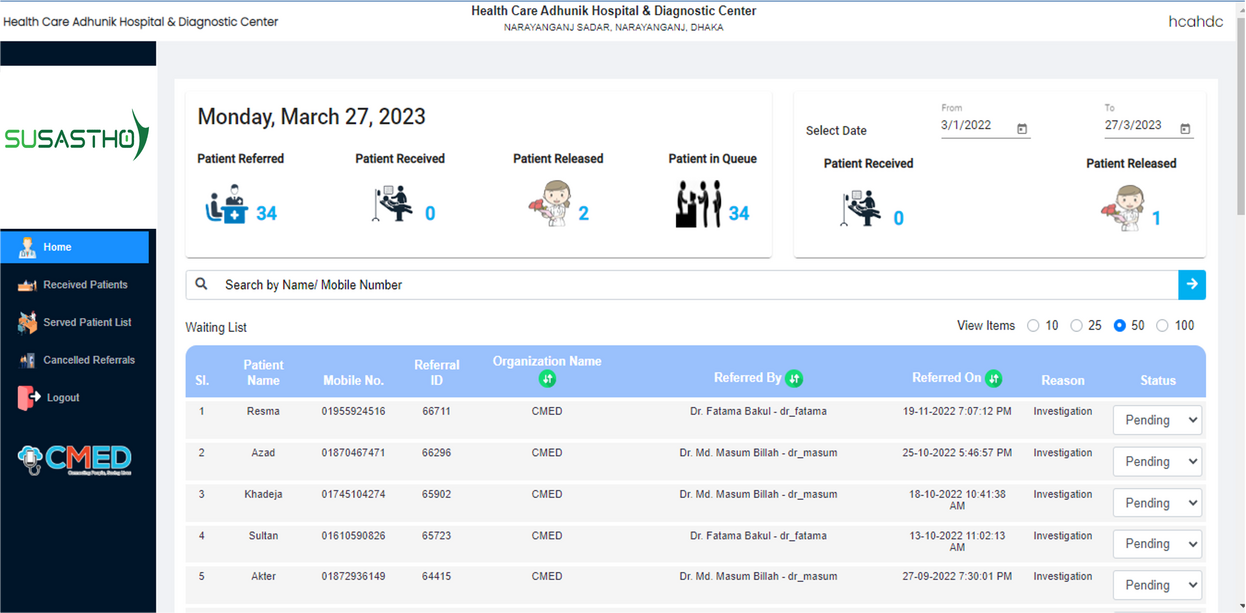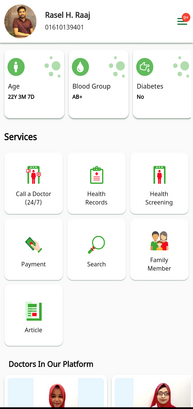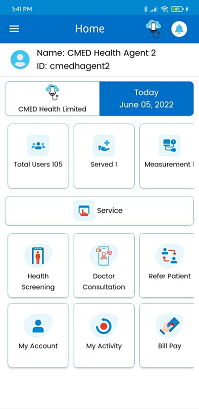 500+ employees of Leaf grade are enjoying this service. Initial screening was very helpful and 24/7 telemedicine with feedback calls are great. They offer secondary referrals to diagnostic and hospital, offers an inclusive service so that we also can customize.
– Sheikh Ershad Uddin, Managing Director
Leaf Grade Casualwear Ltd.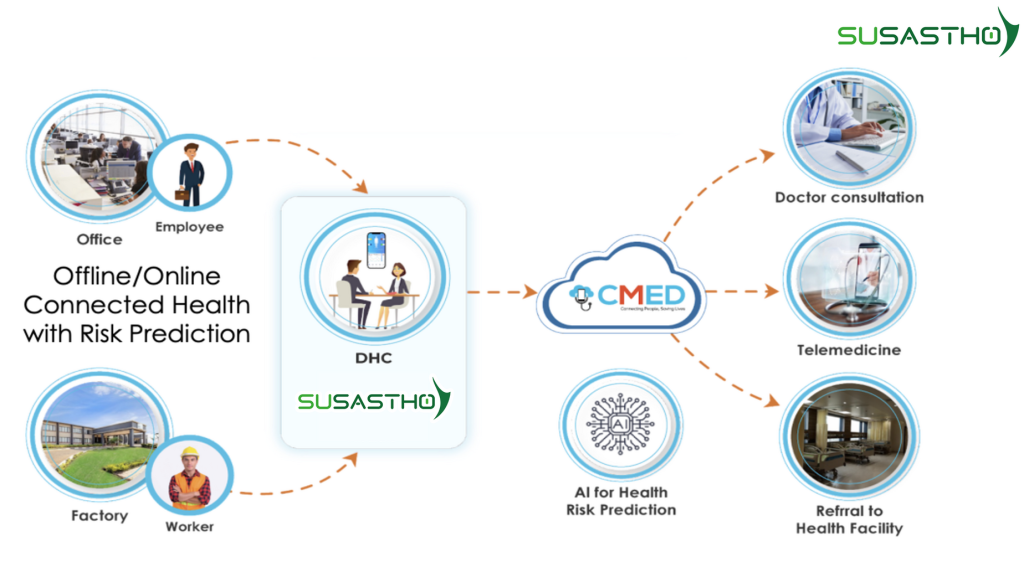 Blood Pressure
Blood Glucose
Height
Weight
Body Mass Index
Oxygen Saturation
Heart Rate
Body Temperature
Single Lead ECG
Stress Scoring
SuSastho Telemedicine for the Employees with any Anomalies
Digital Prescription
Report
Height
Weight
Body Mass Index
Consultation with a nutritionist and diet chart for over weight & Obese
Digital Prescription
General Awareness Session on Healthy Lifestyle by Nutritionist
Report
Blood Pressure
Blood Glucose
Height
Weight
Body Mass Index
Oxygen Saturation
Heart Rate
Body Temperature
Single Lead ECG & Stress Scoring
Total Cholesterol + HDL
ASCVD Risk Scoring**
SuSastho telemedicine for the employees with HIGH RISK
Digital Prescription
Report
Blood Pressure
Blood Glucose
Height
Weight
Body Mass Index
Oxygen Saturation
Heart Rate
Body Temperature
Single Lead ECG & Stress Scoring
Customized Lab Test**
SuSastho Telemedicine for the Employees with any Anomalies
Digital Prescription
Report
Single Lead ECG
Stress Scoring Measurement
1-2-1 Consultation for Stressed Employees
General Mental Health Awareness Session with psychiatrist
Report